If you have a soft spot in your heart for felines, you'll probably appreciate Cat Spa. HyperBeard has released a lighthearted game. You'll assume the role of a massage business proprietor in this game. Cat fairies act as your therapists and will be massaging the numerous animals that come in for treatment. In addition, every animal has its own unique preferences when it comes to massage techniques.
You'll need to train your cat fairies in order to deliver a variety of massages. Remember that you're still dealing with cats since it's an important fact to keep in mind. Therefore, you can't force them to work indefinitely. They will probably need breaks, that much is certain. In addition, the mechanics of Cat Spa are elementary and straightforward. However, especially for newcomers, things might get puzzling and overwhelming at times.
This article will serve as a Cat Spa guide to aid with that. Here, we'll provide you with some pointers that should make playing this light game a bit easier.
1. Maximize Your Assistant at the Beginning
Like in many other games, you'll get a guide to help you out in the start. They'll show you the ropes of Cat Spa and teach you how to play the game properly. However, the helper will stay put once you've covered the groundwork. You may find them on the screen's left side, and they'll give you things to do or goals to achieve.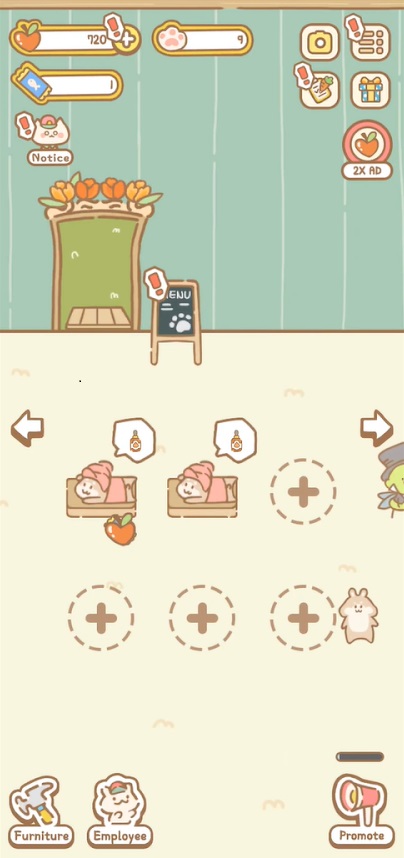 If you ever get stuck or confused while playing Cat Spa, having a helper at your side is a great idea. You can quickly find out what you need to accomplish by tapping the helper icon. In this approach, you'll be able to collect a sizable amount of materials as a result of your efforts. In addition, make use of the help while it is available. When you're done with everything, the helper will disappear.
2. Constantly Get Customers to Come to Your Spa
Cat Spa may be just another business management game, but it's not your typical one. Clients won't magically appear at your salon, and you can't assume that you can just rush through their appointments. Marketing your massage establishment is an important step in attracting new clients. In order to bring in just one customer, you'll need to hit the promote button in the lower right corner ten times.
You'll need to maintain your advertising efforts to keep bringing in clients now. Don't promote yourself to death, though. You should avoid keeping consumers waiting too long if at all possible. The quality of the massages you provide, however, should be improved. Everyone has their own ideal massage, thus catering to all tastes is essential. Another option is to have enough money to rapidly buy the necessary training so that your cat can perform the massage.
3. Increasing Your Ratings is Important
Getting people in the door is only one of the processes of earning money for growth and improvement. There will be a star rating for your massage business; working to improve it is a top priority. This is due to the fact that not all furniture and decorations may be accessed until a particular star level has been achieved. Ratings are analogous to the status of your shop; hence, improving them is crucial.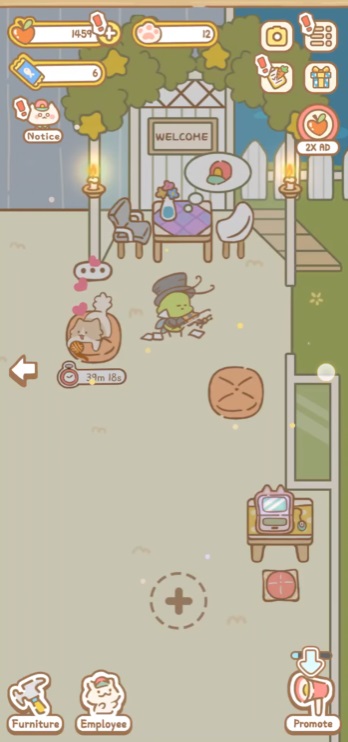 You can boost your score in a variety of ways with Snow Rider 3D. One of these is reaching each and every one of your daily targets. This method of gaining resources also earns you reputation points. Rating points can also be earned by getting your cat fairies to chat in the restroom. Finally, rating points can be earned by unlocking achievements. Doing these activities will boost your rating and unlock better furniture, furnishings, and decorations for your home.
4. Don't Overwork Your Cats
You can't just keep working with these cats, as you're still dealing with cats. They require rest and recreation periods much like humans do. That's why your spa will have a break area that you may customize in any way you like.
If you want to know if your cat fairy needs a rest, you can do so by tapping on them. Also, you can't have a cat give a massage while it's taking a break. You shouldn't force your feline employees to take breaks at the same time. Have at least a couple of cats on hand for the massage. If you need more therapists, just hire more cats.
5. Don't Forget to Install the Counter Early
In order to amass additional apples (the game's major resource) from your customers' gratuities, you'll need a counter as soon as possible. They can't leave a tip if there isn't a counter. The first option is the wooden counter, which can hold up to five thousand apples. However, you need to improve the cupboard so that you can keep more apples in it. You may swiftly embellish and extend your spa with their assistance. As your spa grows, you'll be able to provide a wider range of treatments. You'll be able to increase your earnings that way.
In the end, Cat Spa is a fun PC casual game that you shouldn't miss out on. Take note of all of this advice so that you can get off to a head start.